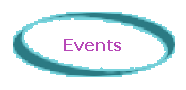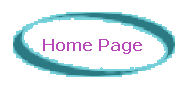 About the Teleconferences
There are no Teleconferences scheduled at this time.
You can order audio copies of past teleconferences. CLICK HERE FOR A LIST .
In the near future these will be available as MP3 files that you can download.
Teleconferences are channeled sessions held over the telephone. Teleconferences allow you to join with others and gain insights as a group, rather than in a one-on-one session. The participants call a phone number that is a bridgeline. The channeling is live and interactive. Participants can ask questions and share ideas. It is also amazing to develop a new community with people from all over the country.
The beauty of a teleconference is you can be curled up on your sofa or sitting at your kitchen table or in a yoga position. You don't have to be anywhere else. If you are shy in groups, you may find it very easier to ask questions and share insights during a teleconference as no one will be looking at you. Everyone is listening, not looking.
NEVER DONE A TELECONFERENCE BEFORE? IT IS VERY SIMPLE.
Make sure the room you are in for the call is as quiet as possible. Background noise makes it very difficult for everyone to hear the call.

Use a LAND LINE, NOT a cell phone. Cell phones often experience poor transmission, and if you get cut off, re-entering the call is distracting to everyone else. (cordless phones are ok, if they're well charged, and don't have a lot of interference, but a corded phone is the best).

Call in 60 seconds BEFORE the class is due to start, to ensure that you are there on time, so we can begin promptly. The first caller to arrive for a conference hears music-on-hold until the second party enters the conference.

If you have a "privacy" or "mute" button on your phone, we recommend using it to keep down excess noise, unless you are interacting with the call. While in a conference, callers can touch-tone '6' to

toggle

muting on and off.

Have a pen and paper handy for taking notes. Tapes or CDs of the session will be available after the session also.

If you have a headset compatible telephone, USE the headset. It will be much more comfortable. Remember, the call is ONE HOUR.

Remember, you will be charged by your telephone company for the long distance rates to call in. If you are not on a good long distance plan, we suggest you find one of the many available calling card - often they are very cost effective, especially if you're not calling from your own phone.

When you register for a teleconference, you'll be given the date, time, phone number and password to participate. Be sure to write this information on your calendar so you don't forget. As a backup, I'll also send you a confirmation email the day before the scheduled teleconference. From the comfort of your own home or office, call the phone number at the scheduled date and time of the teleconference, and when prompted, enter your passcode.

You'll immediately be connected "live" with myself, and the other participants for your teleconference.

If you have signed up for the teleconference but aren't able to attend, you are entitled to a recorded copy of the session. Just notify Christopher and he'll get one to you.
Frequently Asked Questions
Is this just lecture, or can I ask questions?
After an opening message, which may vary in length, Excalibur will ask for questions about what was just covered. If those questions are covered and there are no further questions regarding the opening topic, either another topic will be addressed or the session will be open for general questions.
Will I be given a toll free number to call?
No. We will be using different numbers for different teleconferences. You are responsible for paying for the call, which will appear on your long distance phone bill as a regular long distance call. No other charges are tacked on to the call, just whatever your long distance company charges you.
Can I talk to other participants during the call?
This medium is designed to be channel-focused, so you should plan on interacting with the guides who are coming through Excalibur, not with other participants. If other people you know are on the call, please refrain from exchanges like "Hi Mary! I haven't talked to you in a while. What's the weather like in Minneapolis?" This just bogs down the call. The bridge line we are using allows us to mute everyone except the presenter, which we do except during the Q & A period. We also encourage everyone to mute their own phone unless they are asking a question. The less interfering sound on the line, the better everyone can hear.
I have call waiting. What if I get a call during the teleconference?
If you have call waiting, please disable it before calling in by dialing *70 and waiting for the dial tone.